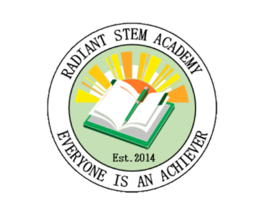 We will be extending Virtual Learning until May 4, 2020 as declared by governor Abbott. We will keep you updated of any changes if we hear from the department of health, CDC, TEA, or news media. Please click the link below to read the information in detail. 
https://www.fox4news.com/news/gov-abbott-closes-texas-schools-until-may-4-issues-list-of-essential-services
Assalamu Alaikum Dear RSA Families, 
We pray that our RSA family and all community members are safe and healthy. May Allah SWT help us all through this time and bless us with His mercy, Ameen. We would like all of you to take care of both your physical and mental health during this stressful time.
We continue to closely monitor COVID-19 locally and are following guidance provided by government agencies, including the Center for Disease Control and Prevention (CDC), the Texas Department of State Health Services (DSHS), and the Texas Education Agency (TEA). Understandably, it is an issue which we are all concerned about.
Given the rapidly evolving situation with COVID-19, Radiant STEM Academy is announcing changes to the school schedule and operations from March 23, 2020 to April 10, 2020. During this time, we will not have sessions in school, instead, we will move to a Virtual Learning (online format). Learning will continue at home and school will be closed. We are making sure that our students are provided with the highest quality education and support.
For questions about the Virtual Learning, please contact homeroom teachers (Elementary grades) and subject teachers (Middle-High School). Our teachers have received intense training in delivering instruction online and monitoring students' progress. Differentiated and high-quality instruction will be maintained with accountability. Parents will receive detailed information from the homeroom teachers and subject teachers. This will include attendance, grading, and class expectations. Administration will also request parents to take a weekly survey to monitor our instruction delivery quality and to receive parents' feedback.   
RSA will maintain virtual normal business operations throughout this period. This includes communicating with the school, setting up virtual PTC, emailing teachers, receiving weekly newsletters, posting lesson plans on Renweb, etc. Teachers will be available via email or phone conference from 8:00 AM to 3:00 PM, Monday through Friday to interact with students and help answer parents' questions.
All events, competitions, field trips, extracurricular activities, and STAAR testing are canceled. We will update parents of Advance Placements testing once we receive confirmation from College Board.
The well-being of our RSA family is our utmost priority. We will continually assess potential impacts and will not hesitate to implement whatever additional measures necessary to protect our students, parents, and faculty members. We know that these actions will change our students', teachers', and parents' experience in the coming weeks; however, we are committed to providing our students the best education possible despite these unprecedented circumstances. InshaAllah, together as a team, we will take care of each other  and will get through this challenge.
This is a quickly changing situation, and we will continue to monitor information, we will assess conditions throughout the week, and will provide additional updates via email as needed.  Please check for our emails for any updates to our school's response to the COVID-19 outbreak.
Please contact us if you have any questions.
Sincerely, 
RSA Administration
Radiant STEM Academy 
www.radiantstem.com
rsa.management@radiantstem.com
Ph:214-245-5125
Fax: 214-245-4596