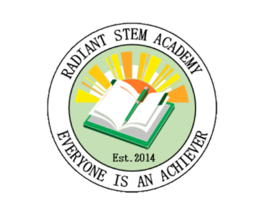 As salaamu alaikum wa Rahmatullahi wa Barakatahu Dear RSA Families, 

We pray that this message reaches you in the best of health and Iman. As promised, we would like to update you on our school's reopening and measures that we are taking to be ready for the coming school year. InshaAllah, our plan is to open school on Wednesday, August 12th, 2020 as mentioned in the academic calendar.
We have three different model plans in placed based on TEA's recommendation in re-opening RSA this school year. These options are to make sure we provide quality education and to cover the curricula. However, it will depend on the future threat level of COVID-19 and recommendations of local, state, TEA, and CDC guidelines.

1.     Blended Model: This option will have in-person classes at school with a set of students in two different groups (Cohort A and Cohort B) who will meet on different days. For example, Cohort A will meet on Mondays, Wednesdays and every other Friday. Cohort B will meet on Tuesdays, Thursdays, and every other Friday. This way, we will maintain class size ratios to meet social distancing requirements. The days students will not be at school, they will be doing school work from home which will be at independent level and online assistance will be provided by the teachers. 

2.    Virtual School Model: If the local, state, TEA, and CDC announces that it would not be safe to open school for in-person sessions then this model will be used. It can also be used upon request for those students who have an elderly guardian at home, someone with underlying medical conditions, or their parents do not want their child to be at school and would like to take precaution. The 2020-2021 academic year virtual classrooms will be different then what we experienced in Spring 2020. It will have full accountability and scheduled to be followed like a regular school day.   

3.    Normal School Model: In this option, we will start school under normal conditions for in-school learning if we receive updates from local, state, TEA, and CDC that it is safe to do so (it).   
This summer, at RSA, we are taking measures to get ready for this coming school year. The safety of our students, staff, and parents is our utmost priority. In order to accomplish these measures, we will be putting the following in place to make school safe for all of us: 
Encourage students to practice social distancing and minimize the number of students who they encounter regularly.

All staff and students will be pre-screened for COVID-19 symptoms that they or others living in their house may experience. Screening must be completed before the first day of school and/or prior to entering the campus in writing. The form with the list of symptoms to screen for will be sent by the school.

All employees will wear face coverings (over the nose and mouth). Similarly, all students for whom it is developmentally appropriate, will wear face coverings except while doing an activity where the mask cannot be worn (e.g., eating). Staff and students should acquire them before the school starts.

Parents can provide clear screen dividers to be placed on desks and face shields to be worn for extra precaution. Parents can purchase them ahead of time before the school starts.

Teachers and staff will take the temperature of each student each day they are on campus.

Desks will be placed at least six feet apart.

We will limit the use of shared space like the salah area, assembly, gym, cafeteria, and playground.

Field trips, or other group gatherings outside of the class group will not take place.

Whenever possible, students, teachers, and staff will maintain consistent groupings of students, to minimize virus spread in the school.

Rather than having students move from classroom to classroom, teachers will rotate between classes while students stay in one class to minimize students' interactions in the hallway.

The school will provide hand sanitizer at each entrance and require students, teachers, and staff to use it whenever they enter the building. Hand sanitizer will also be available in every classroom, and students and teachers will be encouraged to use it frequently.

Staff and students will wash hands or use hand sanitizer after they have touched something another person has recently touched.

Students will be instructed in good handwashing techniques and will receive frequent opportunities to wash their hands.

RSA will institute more frequent cleaning practices, including additional cleaning by janitorial staff, as well as provide the opportunity for children to clean their own spaces before and after they are used, in ways that are safe and developmentally appropriate.

Students who are sick will be placed in an isolation room and parents are required to pick the child up as soon as they can.

JazakumAllahukhairan, 
RSA Administration
Radiant STEM Academy 
www.radiantstem.com
rsa.management@radiantstem.com
Ph:214-245-5125
Fax: 214-245-4596